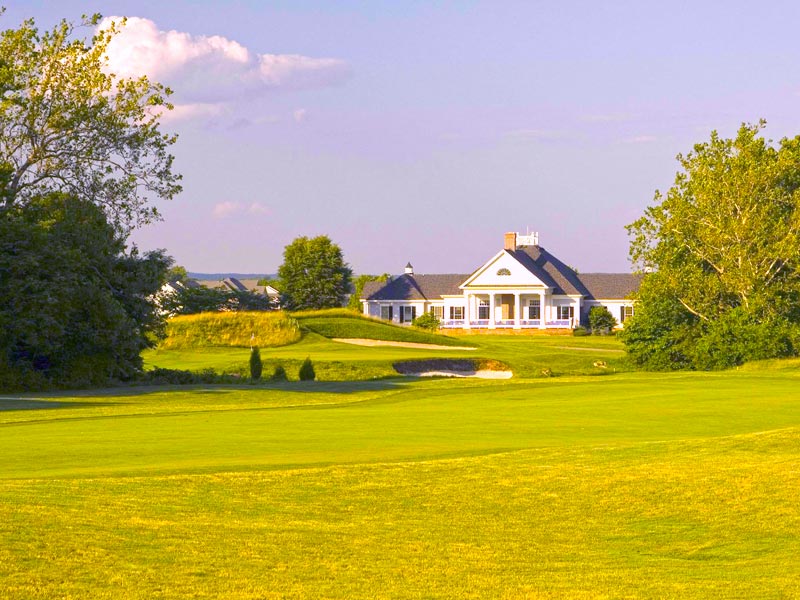 August is National Golf Month! It's the perfect time to get out to the golf course and introduce a new friend or two to the wonderful game.
We may be past August 1st, but National Golf Month is designed for us to celebrate all month long. You can celebrate National Golf Month by heading to the driving range, practice greens, and of course the golf course.
Van Metre is the name behind some award-winning golf courses and clubhouses, including Raspberry Falls Golf & Hunt Club, Old Hickory Golf Club, Bull Run Golf Club and Augustine Golf Club.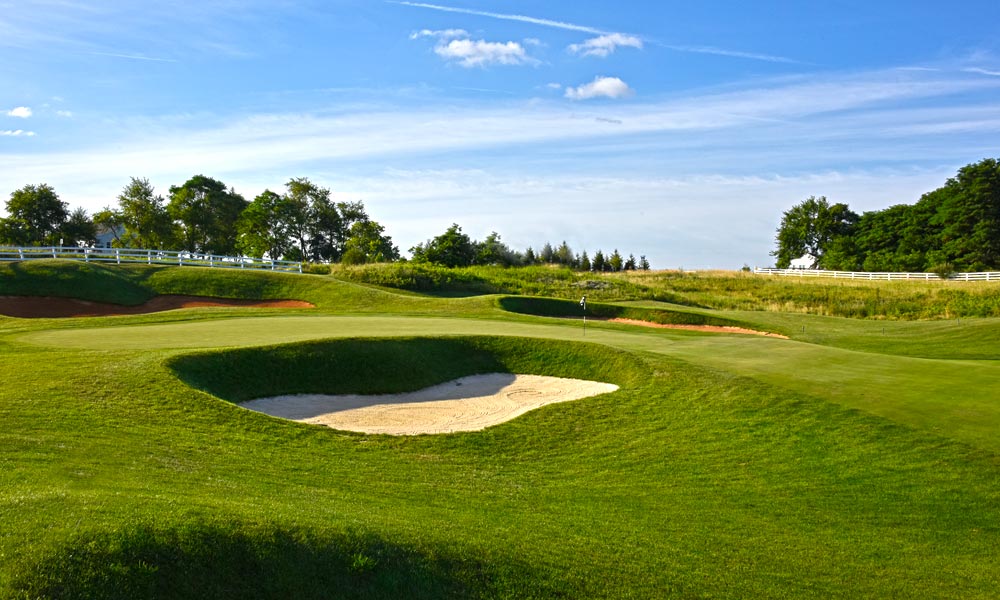 Raspberry Falls Golf & Hunt Club
Located in Leesburg, Virginia, you will find Raspberry Falls Golf & Hunt Club, a spectacular course with all the marks of what makes for an exceptional round of golf. As you encounter our rambling streams, bunkers, stone walls and spectacular rolling terrain, you're almost going to feel that you've traveled across the Atlantic to play golf in the British Isles. And yet you are in Virginia's horse country, with vistas of the Catoctin Mountains in the background. The course was built in 1996, laid out by Gary Player Design, opening that same year to quickly become one of the most popular daily-fee courses in the Washington DC Area.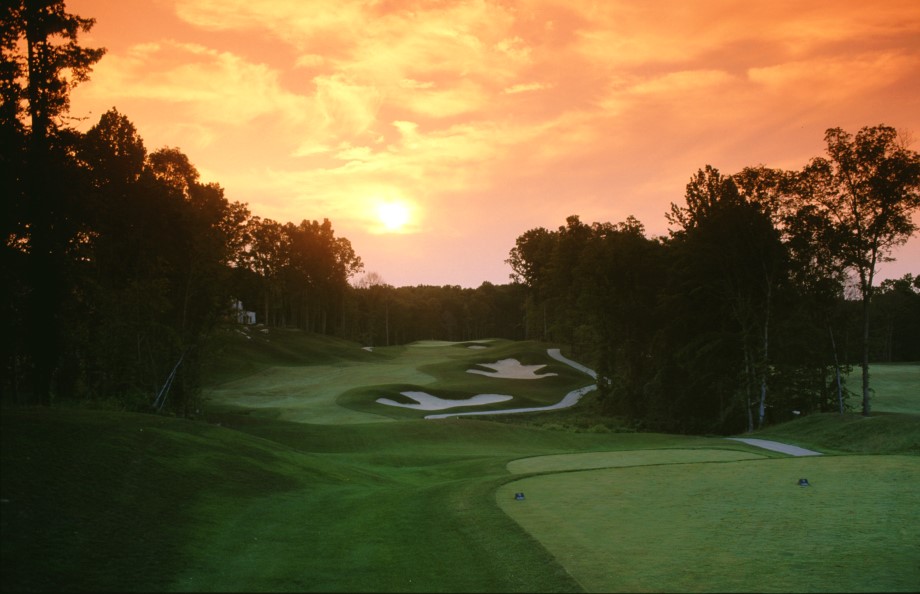 Located in Woodbridge, VA, Old Hickory Golf Club is the premier upscale golf course, wedding and banquet facility in the area. Our course at Old Hickory Golf Club was designed to fit its' site with great precision. The par-72, 7,190-yard championship layout is the work of architect Tim Freeland of Jacksonville, FL, who previously worked for the design firm of golf legend Gary Player and also worked on the design of Raspberry Falls Golf and Hunt Club, sister course to Old Hickory. Old Hickory Golf Club is a challenging course with lots of creeks to cross and sights to see, but it is also a course that all levels of golfers will enjoy playing. The beautiful scenery and layout is sure to impress your guests and also provide them with many memorable moments.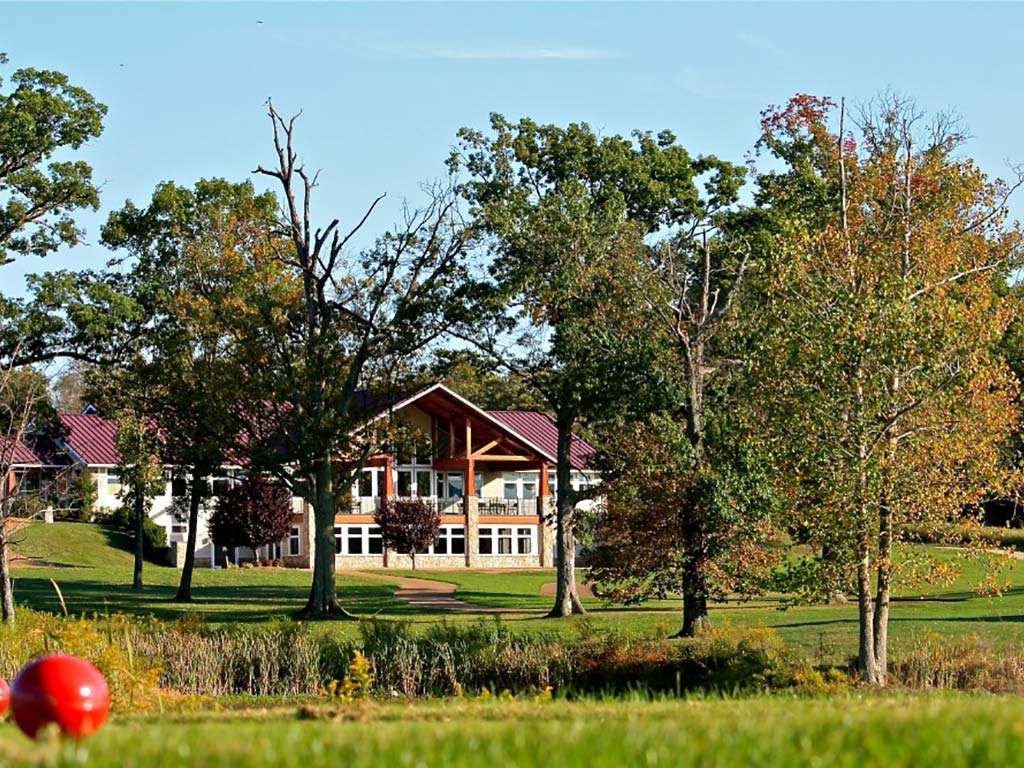 Located in the heart of Virginia's horse country just minutes away from historic Civil War sites, you will find Bull Run Golf Club. Our Championship Golf Course is one of the Washington, D.C. area's most outstanding public golf courses. We have several awards to our credit: Golf Magazine named Bull Run Golf Club as "The Best New Public Course in 1999; the Washington Times called us "The Best Public Course in the D.C. Area" in 2000; and Washington Golf Monthly named Bull Run one of "The Mid-Atlantic's 100 Must-Play Courses". The expansive course layout is very secluded, meandering through acres and acres of undeveloped scenic meadows, ponds, and woodlands. This is truly a must-play gem along the "Raspberry Golf Trail".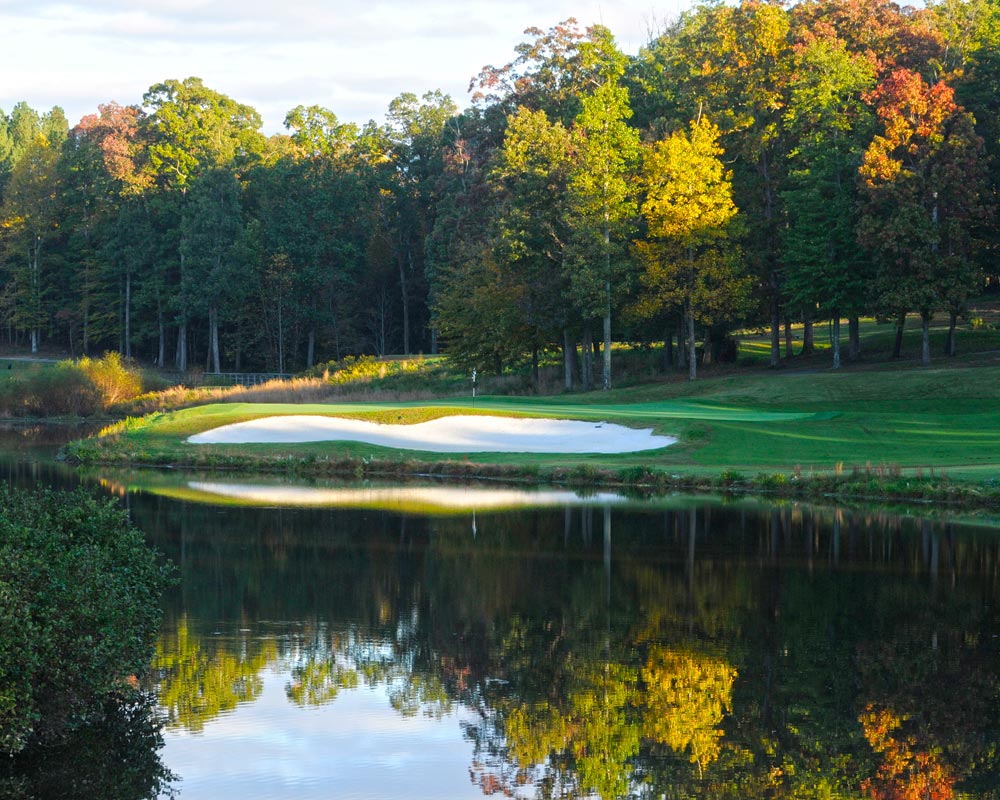 Located just 30 miles from the Washington Beltway, golfers will find a country club atmosphere awaits them from the bag drop to the impeccable course conditions. This may be the most beautiful and natural golf course you will ever play. The accolades for this truly remarkable golf course keep coming. Augustine Golf Club has a highly coveted "4.5 Star Rating" from Golf Digest, as is among the "Top 100 Golf Courses You Can Play" ranked by Golf Magazine. There are a handful of golf courses across the country that are rated higher. Here at Augustine, we pride ourselves on the high quality of magnificent golf, superb amenities, and outstanding service. We are extremely proud to have earned recognition as one of the region's premier golf experiences.
How do you plan to celebrate National Golf Month? We suggest booking a tee time with us!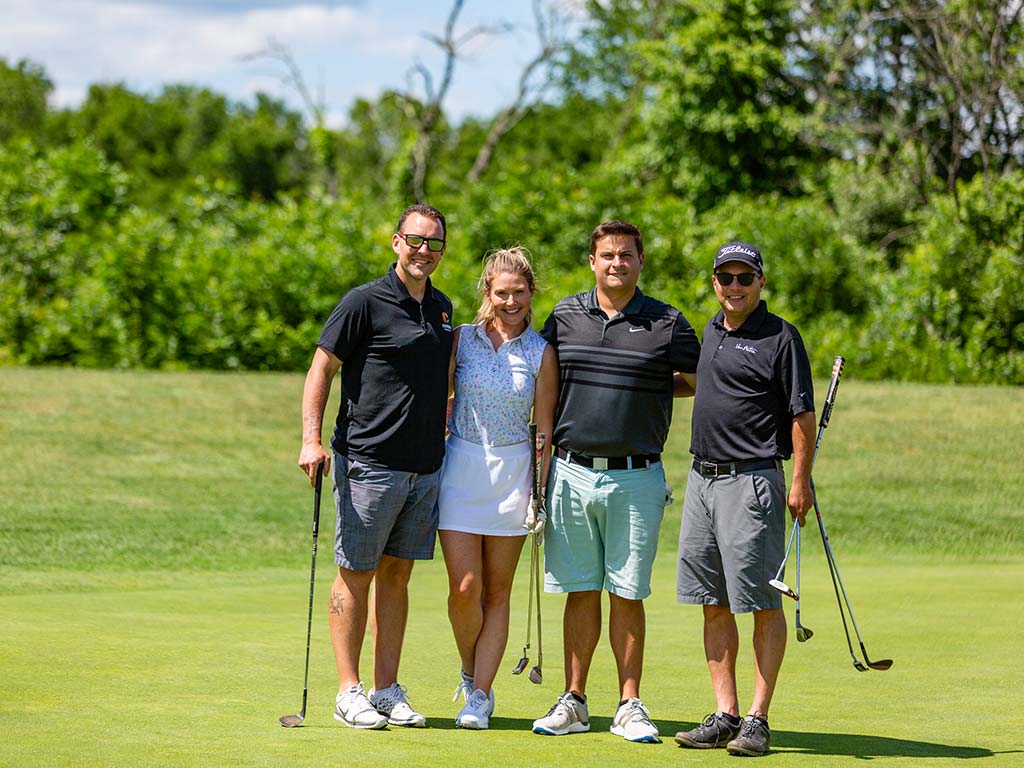 Photo: Bull Run Golf Course