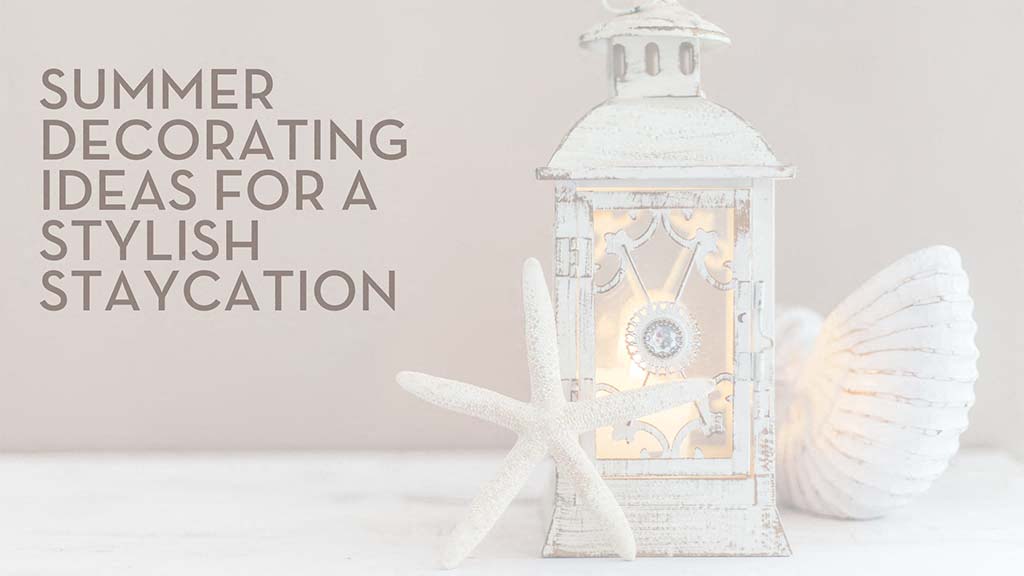 Summer is in full swing! And while we may not be able to jet off to some faraway waterfront locale, we can still get in on the easy summertime living. That means fresh, local food at the farmers' market, warm walks around the community, and maybe even a picnic or two. It also means you should start thinking about freshening up the decor in your apartment. Ready to dress your home up for a summery staycation? Here are a few simple decorating ideas to help you welcome summer into your home.
Keep It Light With White. Paint everything white, from the walls to the furniture and then use cream, sand, or white textiles. The idea is to invite as much light into the room as possible.
Accessorize with citrus and herbs. Love the fresh produce that pops up locally every summer? A planter full of fresh basil or mint would make the perfect centerpiece for your dining room table. A bowl filled with lemons and limes would also make a colorful statement!
Printed pillows and blankets. One of the easiest things to change up at home are your throw pillows and blankets. For summer, consider going with bright, bold patterns in the shades you associate with summer. Yellow chevron; orange checks; bright green gingham. You can also play around with nature prints—maybe lemons to match the bowl on your table!
Nature-inspired materials. Take summer as an opportunity to bring different textures into your space. Maybe a jute rug, a few pieces of wicker furniture, or even just some new houseplants.
Amp Up the Bar. Fresh and fruity summer cocktails deserve a dedicated station. Whip up a mojito or mai tai at a well-stocked table.
Nautical or beachy accents. In place of your shore vacation this year, spruce up your space with natural objects and nautical-themed decor like seashells, coral, or throw pillows in lobster or anchor motifs.